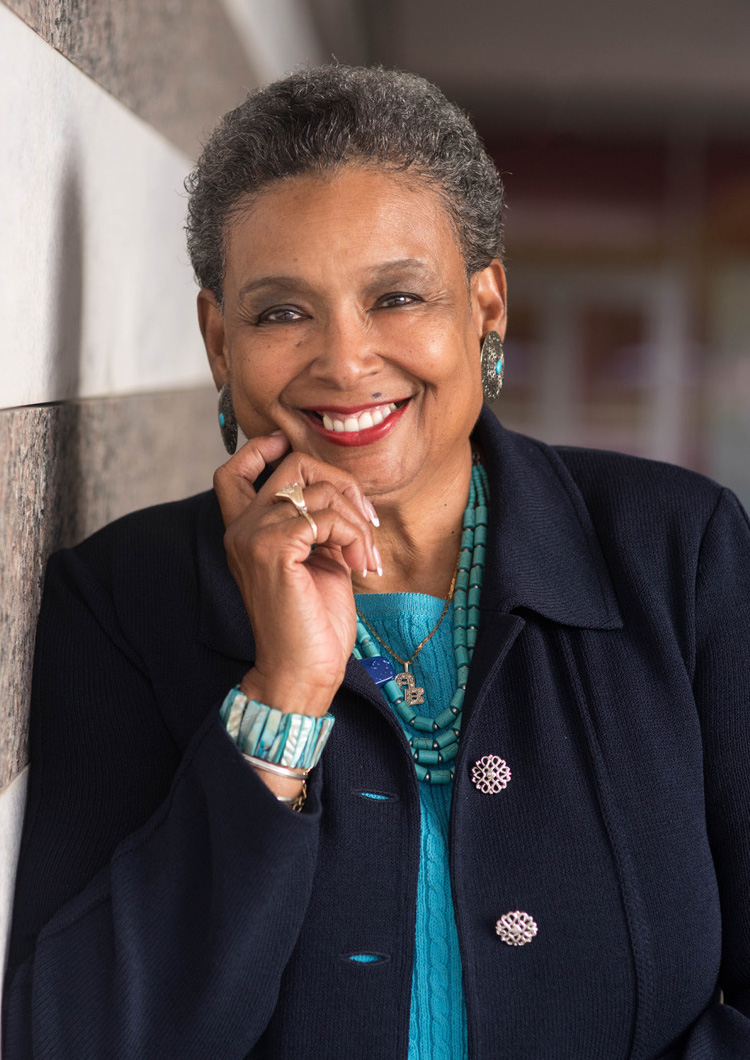 Alexandria Johnson Boone, President and CEO has led GAP Communications Group, full-service public relations, advertising, marketing and special events firm based in Cleveland, Ohio, since its inception. Under her leadership, GAP has gained local, regional and national recognition for its quality public relations, publicity and marketing services and its creative communications programs. With more than 31 years of communications and management experience, she has grown and expanded GAP Communications Group into one of the most sought-after minority-owned, special events and communications firms in the state.
She is also widely recognized and respected in the communications and public relations industry as the architect of the LeBron James media persona.
A native Clevelander, Alex is a graduate of the Cleveland Public Schools. She also holds a Master's Degree from the Weatherhead School of Management at Case Western Reserve University; a Certificate from the Amos Tuck School of Business at Dartmouth College and was a 1997 National Fellow at Boston University's School of Public Health Join Together Program. She was also a member of the prestigious Leadership Cleveland Class of 1988.
Prior to founding GAP Communications Group, Alex was a Senior Vice President at a Cleveland-based PR firm and was a Public Information Officer for the Federal government for five years. She is also the founder of the Marcus Garvey Academy, an innovative community school with an African-centered curriculum based in Cleveland, Ohio, that operated for 10 years.
In 2005, she founded the Women of Color Foundation, (a 501c3 organization) dedicated to the education, training and leadership development of all women of color. Over the years, the Foundation produced several annual personal and professional development retreats, conferences and other special events in Cleveland, Columbus, and Cincinnati, Ohio, and Chicago, Illinois.
Throughout her career, Alex has received several awards for her business and professional achievements and community service. She has also been recognized for her numerous communications industry accomplishments.
In 2014, she founded C L Magazine, a career and lifestyle digital magazine for women and girls of color. The magazine has been continuously in publication since that time.
Some of her community involvement has included serving as a member of the Board of Governors at The Club at Key Center; and the Board of Directors at the Greater Cleveland Partnership, both located in Cleveland, Ohio; and the Urquhart Memorial Foundation located in Scottsdale, Arizona. Throughout her career, Alex has received several awards for her business and professional achievements and has been recognized for a number of communications industry accomplishments.
Her 2016 awards and recognitions include the following: 2016 Recipient of the "National ColorComm Circle Award" for Outstanding Achievement by a Woman of Color in the Communications Industry; 2016 Trailblazer of the Year by the Ohio River Valley Women's Business Council at their Annual Regional Conference; 2016 Business Trailblazer of the Year by the Christian Business League; 2016 Recipient of the Greater Cleveland Community Service Award by the Gloria Pointer Foundation; and the 2015 recipient of the Elite Women Around the World's, Women Who Changed the World Award.
Already In 2017, Alex was selected for inclusion in the Inaugural "Women WELDing the Way" 2018 Business Success Calendar by the Women for Economic and Leadership Development, Cleveland Chapter; and was included in a local PBS television mini-documentary, highlighting Cleveland Black professional women and their success in spite of facing racism during their careers.